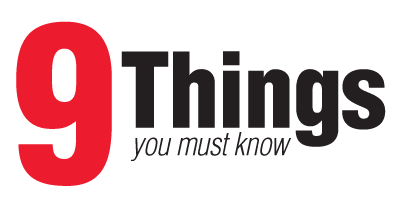 9 Things You Must Know Before Buying a Pressure Washer
If you're looking for an industrial or commercial pressure washer, we've developed a helpful guide to point out a few things you should consider before making your purchase, such as…
Does the surface you are cleaning have grease or oil? If so, that dictates which type of pressure washer you need.


How do you know you are buying the right model for your needs?


If you will use the pressure washer weekly, regular maintenance is advised. If buying from a catalog or retailer, who will provide the service?
Download our FREE GUIDE – 9 THINGS YOU MUST KNOW BEFORE BUYING A PRESSURE WASHER. Once you register, you will receive an email with a link to download the brochure.
Note: The brochure is in Adobe PDF format and requires Adobe Acrobat Reader to open and print. The information you provide is for internal use only.
*We respect your privacy and will never sell your e-mail address or other contact information to outside sources. Information is shared only within the Hotsy network of authorized dealers. Any e-mail from Hotsy will include an unsubscribe link.