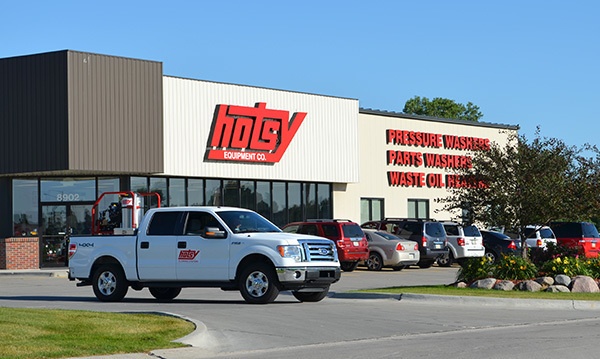 Looking for a new business investment?
Entrepreneurs and business owners seem to always be struggling with the same issues:
How do I start a new business or expand the one I own?


Where is the growth going to come from in the next week and 5 years from now?


What markets are growing and offer great margins?


What businesses have a proven, documented process that equals success?


Am I building a business with enough equity to allow me to retire or pass on to the kids?
All the Benefits of a Franchise, Without Franchise Fees!
What we all want is a company where you have the right people, doing the right things. Marketing and sales processes that work; a product line that is the best in the industry and generates profitable recurring revenues from loyal customers; and a proven, documented, successful business model - without the franchise fees and constraints.
At Hotsy, we provide all the support and proven best practices of a franchise without the loss of your independence and constant revenue sharing fees. Service, parts, and detergent sales are recurring and build equity value in your business so you can see a return on your investment when it comes time to exit.
You'll find documented processes for every aspect of your business from inventory, sales, service, marketing, and human resources. Factory training and certification of your employees. Regional Sales Managers to provide advice, training and support onsite.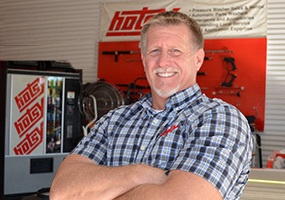 Bob Schultz - Hotsy Carlson Equipment
"I have been in this business for 26 years and I can honestly say that no company provides the value and level of support to their dealers the way Hotsy does. The first big difference is the people and their commitment to our success. They have real corporate support and programs specifically designed for dealers to grow and profit. Our Regional Sales Manager has spent time driving with every new sales rep and is always available for any support we need. The Hotsy marketing team is always eager to assist us and is skilled in online marketing and keeping up with the latest trends. We will remain a productive loyal Hotsy dealer because of all the support and real benefits to my staff and my company. Oh, I almost forgot, the equipment is good too!"
Hotsy Dealer since 1974
Austin, TX
www.hotsycarlson.com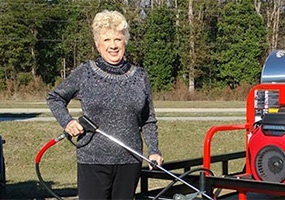 Mitzi Lutz-Moore - Savannah Cleaning Systems
"As a woman owned business, it was important to me to find a company that would support me with integrated pressure washing equipment, interactive corporate support, protected territory, education, and networking with fellow distributors. Hotsy answered all of my requirements in a clear voice that has provided me with 30 years of pressure washing sales and services in my area. The broad range of services offered by Hotsy has added value to my business in the protection given to me as a Distributor and the Customer as an end user. With the advertising support, product reputation, competitive pricing, and distributor discounts margins, Hotsy has allowed me to grow my company in the direction of being a very successful businesswoman, operating in a mostly masculine industry."
Hotsy Dealer since 1980
Savannah, GA
www.savannahcleaningsystems.com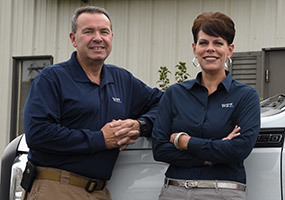 Frank and Debra Smith - Washing Equipment of Tennessee
"With the help of my father, we started a distributorship with Hotsy decades ago. Our mission was to provide the highest quality cleaning equipment to commercial and industrial users, and back it up with fast, friendly service. Today, we are still service many of those same customers. Only the Hotsy Brand could have carried us this far; partners with us all along the way. And Hotsy will surely be with us far into the future, with their consistent programs for support and growth. Great flooring financing for us, and attractive payment programs to our end users have allowed us to grow and sell beyond normal financial limits. Solid brand marketing has also kept Hotsy at the top of the chain; customers know they are purchasing the highest quality machines in the industry; backed with the best warranties and parts & service after the sale. Lastly, long-standing relationships of trust with Hotsy representatives and other dealers are what have made Washing Equipment of Tennessee a respected distributor since 1976, and we look forward to many more years selling the Hotsy brand."
Hotsy Dealer since 1970
Knoxville, TN
www.wetn.com
Dealer Frequently Asked Questions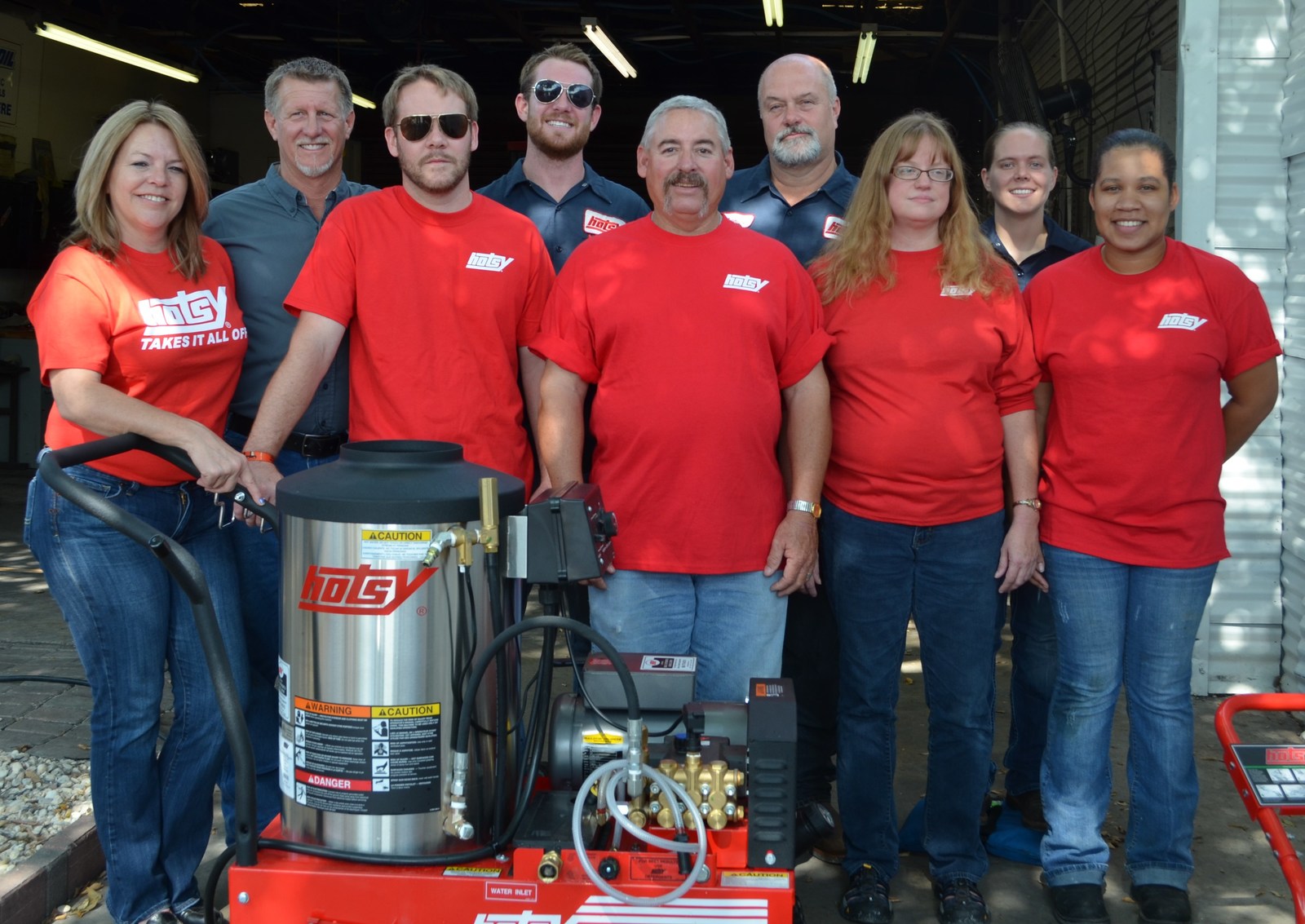 Are you up to the challenge?
Are you driven to succeed?

Do you have a strong business acumen?

Are you customer focused?

Do you want to sell and service the best product in an industry?

Do you believe in employing outside salespeople?

Are you interested in an industry that offers residual sales opportunities and high margins?

Do you value a manufacturer that supports its distributors?
We are a family of over 130 dealerships, driven by the desire to satisfy our customers, growing our business, making money and having fun. The solid Hotsy reputation has been established over the years by high octane and highly professional marketing programs. You can be an independent business owner, representing the largest, most well-known and respected, brand of pressure washers in the cleaning industry.
If you're looking for an incredible opportunity and you're ready to take on a fun and rewarding challenge, Hotsy would like to talk with you.
Inquire About Becoming a Hotsy Dealer Today!
Our selection criteria are high, but if you qualify, we commit to helping you reach your career goals! Begin your application process by clicking clicking the button below.