Top Companies Trust Hotsy Pressure Washers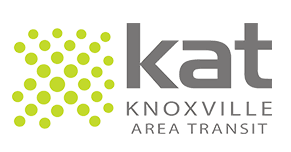 Serving more than three million passengers last year, KAT operates the public bus system for the city of Knoxville.
KAT's Fixed Route service provides quality transportation throughout the City of Knoxville. We believe in safe and reliable public transit for all Knoxville residents and visitors. With 23 routes servicing over 1,100 bus stops, KAT reaches more than 80,000 Knoxville residents within a quarter mile of a bus stop. The bus service is comprised of more than 20 fixed routes, trolleys serving downtown and the university area and transportation for persons with disabilities.
How We Are Taking Care of Customers
Our maintenance team is cleaning each bus, trolley and van top to bottom every night with Vital Oxide. This team is also cleaning all touch spots, including handrails, seats, pull cords and the farebox every 12 hours (exceeding CDC recommendations). KAT uses their Hosty Pressure Washer, model 795SS, to clean the bus engines, transmissions and undercarriages. This in turn keep their bus fleet on the road and ensuring folks get to and from their destinations on time. KAT has been a WET customer for over 35-years, and we count them as friends, and appreciate their business.
Wampler's Farm Sausage, in the hills of East Tennessee, is a family owned business that is leading in innovation and responsibility. 
They started in a tin building in 1937 and have continued to grow, making the finest sausage and pork products you can find. Some of the products they manufacture are boneless pork loin, all-natural ground pork, all-natural taco meat and chorizo, patties and links and sausage rolls. They attribute their success to their commitment to their customers, the community and the environment.
They use their Hotsy pressure washer to wash the hog conveyor belts and hog pens. This keeps the pens and plant clean and sanitized so they can safely produce their product.

American Muscle Car Museum
Located in Melbourne, Florida, this new 123,000 square foot complex houses the collection of Mark Pieloch. Mark has been a car enthusiast for over 40 years and has amassed over 325+ cars that range from classic 1950s to 1970's American muscle cars, to modern "sophisticated" muscle like a 2019 Ford GT.
The 501(c)3 museum, located on 42 acres in Melbourne, includes 90,000 sq. ft. of vehicle display area, an 18,000 sq. ft. showroom, and an adjacent 15,000 sq. ft. maintenance and restoration facility for the collection. The private museum is located at 3500 Sarno Road. It is not open to the public but is open to host numerous non-profit fundraisers, car activities, and educational tours for assisted living communities and school-age children. The museum has also been featured multiple times on Motor Week, Mustang Times, and many news outlets.

How we use our Hotsy's
With such a large property to maintain we have two Hotsy Pressure Washers onsite. We keep a Hotsy 1075SSE unit in the garage for general cleaning around the garage area and washing our trailers, etc. We also recently purchased a Hotsy 1260SS mounted on a trailer which allows us to keep the grounds of the property in tip top shape. We use it to clean our buildings, drag strip, and all other concrete surfaces. We're currently using the trailer unit to clean both sides of the exterior block wall that runs the perimeter of the entire property. It is important to us to maintain our facility in top condition and our Hotsy units allow us to do that on a regular basis.
Learn What Some Real Life Customers Are Saying About Hotsy's Service and Performance
Brian Beck
Metro Ambulance
Chris Elbe
Golden E Dairy Farm
American Equipment directed me to the Hotsy BD 5000 PSI unit and I have to say, we could not be more impressed by a piece of equipment! We have used the BD to prep over 80 swimming pools and spas, eliminating costly labor and wasted man hours in the preparation process. This literally equates to thousands in labor cost. The cutting power of the PSI along with the rotary nozzle makes this a true plaster demolition machine. Our productivity has increased and we are able to accomplish more work with less effort.

Brody Anderson
Anderson Poolworks
From the minute I decided I wanted to become a professional pressure washing and exterior cleaning contractor, Marty Vedas at Southern Cleaning Systems sold me more than just a piece of equipment. He sold me Hotsy. Hotsy is more than just great equipment, and he proves it daily with his commitment. His willingness to stay after hours, open on Saturdays, repairs at job sites, odd delivery times, and on and on. We are a brand! We are a family! We are Hotsy!
Jud West
WashRite Services
The folks at Hotsy guided us through the process of selecting the right pressure washer for our facility and worked with the general contractor to properly install and set up the machine. Since the machine has been in use, we have been very pleased with the service we have received. As a result of the good experience we have had at our Onalaska facility, Frank Beverage Group, select another Hotsy machine for a new facility in Fennimore, WI.

Kyle Nevenhoven
Frank Beer Distributors, Inc.
I just bought my 4th 895SS Hotsy washer. I also own two 1270 washers I have on trailers. The guys at Hotsy are GREAT!!! If I have a problem with any of my washers, the guys get me right in to get it fixed and do whatever they can for me. I tell all of my friends if you want the best washer money can buy, Go Hotsy!
Chris Axdahl
Our local Hotsy distributor has been servicing Georgia Pacific locations in Portland for over 20 years, and I feel that service is the most important factor in purchasing equipment. The Hotsy natural gas washer that we purchased last year out-cleans anything that we have had in the plant. We love our Hotsy!
Dwain Taylor
Georgia Pacific Corp. Portland, OR
We have recently purchased several pieces of Hotsy equipment for a couple of projects we are doing in the mountains. If at all possible, we will always purchase Hotsy equipment for our projects. The equipment is dependable and the service is great.
Hyder Construction Inc.
Denver, CO
I bought my first Hotsy in 1978 when I was 18 years old. I am now 57 years old and have purchased over 17 Hotsy's. The Hotsy equipment brand with upgrades, improvements, innovations and service through the years speak for themselves. My confidence in Randy, John, Ian and Marcel helps me with my commitment to all my customers. I would not be as successful as I am without each of their commitment to quality service. Thanks Hotsy!
Russell Beal
Hot Blast Surface Cleaning
In June we purchased a small hot water Hotsy pressure washer from our Hotsy dealer, Royce Industries, for cleaning our trucks and heavy equipment. This has been a great investment for our company in saving us both time and money. We are looking at the purchase of another unit (Portable Gas-Engine series) to take out on the job sites. It is important that we have good dependable equipment.
Kemp & Hoffman
Northglenn, CO
I have owned a Hotsy pressure washer since 2006 and recently purchased another unit from Hotsy Carlson. Dwayne Jacobs was very professional and did a great job listening to my concerns. Now, we are using a foam cannon to apply the soap with ease. His attention to detail and individual training to my employees made me really appreciate my business relationship with Hotsy Carlson.
Ray McEachern
Superior Septic Clean Can
The Hotsy 853 has done everything we need it to do; actually more than we expected. Excellent machine. We are really pleased with this washer and it's capabilities. Best washer we've had yet.
Rice Flying Service, Inc.
Corning, AK
We have been customers for at least a decade and have been very pleased with Hotsy products and services. Our nits have been dependable and service has been satisfactory. Our farm looks forward to doing business in the future.
Alex Clark
Clark Farms
We purchase a cold water pressure washer from Royce Industries approximately one year ago. The service and parts availability have been excellent.
Kevin J Culkin
Sheridan Auto Tech
We have been doing business with Hotsy out of Kilgore for 10 years. We are very satisfied with the sales, service and chemicals they provide us!
Tony Titsworth
Winburn Milk Company Inc.
Thanks to your team at Hotsy of Virginia for getting us in and out this afternoon for the emergency service. As always, we appreciate your sense of urgency and at the same time fixing it right the first time.
Corey Schultz
Schultz Landscapes, Inc.
I just wanted to let you know how much I appreciate you getting my orders acknowledged in a timely manner, shipping my orders on schedule, and contacting me immediately when there are any issues! Keep up the great work!
Dan Lachance
Rebel Vac Systems
Over the past several years being in 2009 your company has made the commitment to provide a great service for our company. We have bought approximately $94,000 worth of equipment and material from you consisting of pressure washers and detergent, graffiti remover parts and accessories. One of the things we are impressed with is your turnaround time on repairs 2-3 days and if needed will come by and pick up and return our equipment that is a big plus. Looking forward to doing business with your company in the future.
David Taylor
Utility Service Group
We have been using Hotsy Equipment Company for over 8 years. They supply our soap for our wash bay, and service our pressure washer. Connie visits us here at Salem monthly in person and ensures that we are never low or out of products and that our machine is functioning properly. Hotsy service technicians are prompt and professional when they come service our machine. We highly recommend and prefer Hotsy over any other pressure washer company. We greatly appreciate the relationship we've built with Hotsy.
Peter Markham
We have a small fleet of tow trucks and service trucks and needed a good hot water washer for engine cleaning and truck cleaning. We purchased a Hotsy machine and have been thoroughly satisfied. The salesman was very helpful in getting us what we needed. The service guys there at the shop in Denver have been readily available for questions or to take care of any service issues. We, at Bradley's Truck Service, would highly recommend any machine from Hotsy Corporation and the guys from Denver NC.
Jamey Green
Bradley's Truck Service, Inc.
Ed Garcia
Travis County Eastside Service Center
Mark Hess
Humane Animal Welfare Society
Let me take this opportunity to express and communicate my approval and high recommendation of a vendor representative, Rusty Reynolds, who has been doing business with Navasota Oilfield Services. Most representatives perform at an acceptable level or, sadly in many cases, at a level that is lacking.
Rusty Reynolds has always provided the highest level of professionalism in representing Hotsy Carlson. He is timely, knowledgeable and extremely patient when resolving customer issues. We can depend on Rusty to always find a solution to any problem. In that Navasota Oilfield Services requires its own high standards, we absolutely know the importance of customer care.
In the last year, Navasota Oilfield Services has purchased two Cuda washers, ten diesel heaters and all of the equipment associated with our newly built wash bay, the wash bay is equipped with the Hotsy Carlson Water Maze treatment system and the pressure washer system. Given this successful association, I would not hesitate to highly recommend Rusty Reynolds and Hotsy Carlson.
Leonard Nunez
Navasota Oilfield Services Inc.
I am the owner of Storm Services Commercial Exhaust Duct cleaning services with over 25 years of experience in the Commercial Exhaust Duct Cleaning Service.
Since 1992 I have used all brands of commercial hot pressure washers and surface cleaners and can genuinely declare that no other hot water pressure washer or surface cleaner has come close to Hotsy equipment for quality and reliability. I began using and purchasing Hotsy equipment when I started my company in 1998. Since then, I have purchased several hot water pressure washing rig trailers from Hotsy Equipment of San Antonio TX including the most recent purchase in December 2016. Joanne Loftus and the staff at Hotsy provide a first class customer experience.
Hotsy Equipment Company has been there for me in the thick and thin of business treating me like family and helping me with equipment and servicing needs throughout the years. Hotsy equipment mechanics are top of the line and very efficient and knowledgeable of the equipment they service and sell. Bottom line - I stand behind the Hotsy Company of San Antonio because I can depend on Hotsy equipment and so can you.
David Lozano
Storm Services
Dwayne I would like to thank you for all your assistance in picking out the equipment for our new shop. Your knowledge and education in the equipment aided me tremendously in getting the best value for the dollar. I had a limited knowledge on electric power washers and no knowledge whatsoever on commercial vacuums so it was great to be guided by you and your hands-on approach, and the face-to-face meetings were greatly appreciated. I have been in the used car business for 25 years and your sales and service rates right at the top with the best of them. I appreciate your extra effort in coming by and training us on all aspects of our equipment as well.
We are confident the equipment we purchased from Hotsy will be a great asset to Kyle Chapman Motors and a good solid investment. Thank you for being straight up and always on top of your affairs in our transaction.
Darren Wood
Kyle Chapman Motors
On behalf of Brent Vandermolen and the staff at Sully Truck Wash, we would like to extend our gratitude for the service and support provided by Hotsy Cleaning Systems. The pressure washers you have sold and long since supported are the very heart of our business and we are grateful we chose to partner with the fine people of Hotsy to provide us with this essential equipment.
We have experienced particularly great service from our new Customer Service Representative, Travis Mohler, who stops consistently with a positive attitude. He is a great representative to your company and works hard to make sure we never run out of soap or Aluminum Brightener and always goes the extra mile to give us great service.
We also appreciate Reed, Tara, and everyone else in the office who makes doing business with Hotsy such a pleasant and easy experience.
Our business would not be the same without Hotsy Cleaning Systems, and we wanted to take the opportunity to thank you for all that you do. We are glad to offer our name as a reference to any potential customers.
Susie Vandermolen
Sully Truck Wash
This letter is to compliment you and the service I have received from Hotsy Equipment Company. Since the summer/fall of 2015, I have been dealing with Greg and Hotsy Equipment Company on power washers to help us get through the unfortunate bird flu that struck. Needless to say, I was so pleased with their service and expertise that we purchased two units from Greg.
I have called Greg several times with questions, troubleshooting, and maintenance and repairs on all three of our Hotsy units and I have received a level of service that is above and beyond! Greg and the Hotsy crew in Humboldt have always answered any questions or concerns I may have had. There have been several times when Greg has said, "Bring your machine in and we will get it fixed today and have you back to work!" That is a level of service you don't find in a lot of companies anymore. With Hotsy in Humboldt you're not just a sale. They treat you like family!
Brandon Axdahl
Brandon Axdahl Poultry Inc.
I am writing this letter as an endorsement of both the salesperson, Mike Kimball, and the organization, Hotsy Cleaning Systems, who worked with me on a recent project to overhaul our city's public works washing process and facilities.
Mike Kimball worked very hard and diligently to provide the system needed to optimize our labor force and allow us to wash and maintain our capital equipment regularly. You can tell he is an experienced veteran in this industry and was full of wisdom and insight through the process of our renovation. He was timely with his follow-ups and always did what he promised.
Hotsy Cleaning Systems is a class act of an organization and is full of years of experience in their industry. In my opinion, their business is unrivaled in their ability to provide expertise and service. They displayed a great amount of flexibility in helping to sort through our complex issues and establish the best alternative for our cleaning needs.
Anyone who is in the market for a pressure washer or cleaning system should look no further than Hotsy!
Dave Sigler
City of Grimes Public Works
I would like to extend my thanks to your group that has serviced us for the last few years. The high level of service and positive attitudes make it easy to keep calling Hotsy Carlson for service needs. I would like to also personally thank Ray Brown for steering us in the right direction on the proper equipment and installation of our reclaim system. The initial questions and concerns I had were promptly answered with a high level of expertise. The Hotsy pressure washers we purchased have met our expectations. I firmly believe it is the best unit on the market. I manage multiple yards, and the other brands we have don't compare, and neither does the service of the other companies. I look forward to continuing our dealing with your group in the future.
Clint Kaker
Crest Pumping Technologies
Since 2005, Western States Equipment Pasco has been using Columbia Basin Hotsy for all our steam cleaner and aqueous washer needs. We have been very happy with the service we received. Robert and his crew do a great job servicing our equipment and letting us know ahead of time when they see potential failures coming so we can schedule our repairs. Columbia Basin Hotsy has always been more than fair with their invoices on the services they provide. I have never had an issue with an invoice I received from Columbia Basic Hotsy. Western States Equipment Pasco will continue to use Columbia Basin Hotsy due to their superior service and fair prices.
Tim Lawrence
Western States Equipment
We purchased a Hotsy steam pressure washer form Columbia Basin Hotsy in Pasco earlier this year and have nothing but good things to say about the machine as well as the service. Our salesman, Dustin, has treated us like we've been customers at Hotsy for 30 years. He is constantly checking in on us on a monthly basis. The service team has been keeping the machine on schedule for its maintenance and anything else that the machine may need. We at Martinez Trucking would like to thank everyone over at Columbia Basin Hotsy for their wonderful service and would recommend Hotsy to anyone.
Stephen J . Martinez
Martinez Trucking
I wanted to take the opportunity to thank you for going above and beyond with the assistance you provided in getting the wash bay system up and running during our recent project at Produce Innovations.
I have to admit, that system was complicated to a point that it was way over anyone in our company's head. Your knowledge and expertise in your industry was truly a lifeline for us as we struggled to meet and exceed our customer's expectations in that aspect of the project. I know you put in time and effort that was well beyond the scope of work called for by the initial contractor's bid, but I wanted to let you know that we really appreciate the attention to details and willingness to help out; the customer mentioned that the wash bay was the most impressive part of the whole build.
I will be quick to recommend you and your team at Hotsy Cleaning Systems for anyone looking to purchase a pressure washer or design a wash bay system.
Ben Butzke
Ball Team LLC
We recently purchased a Hotsy Hot Water Pressure Washer from Columbia Basin Hotsy. Dustin Anderson was our salesman. Throughout the process he answered all our questions concerning which unit best fit our plant. He was asked for several quotes and gladly provided those. From the time we first contacted him until he delivered the unit, Dustin was a professional. It took several months for us to decide what and if we were going to allocate money to the project. He kept in touch without being a burden which I personally appreciated. This allowed us to grease the appropriate wheels and get the project approved.
I would recommend both your product and Dustin Anderson to anyone looking for a high end pressure washer system.
Randy Heintz
FruitSmart Inc.
I just wanted to inform you of the wonderful experience I had dealing with one of your salesmen, Trevor Rhiner. Trevor was happy to accommodate my need to meet up on a Saturday even though it cost him some of his own free time. When he came down, he was well prepared, professional, and very helpful in establishing my needs and designing the proper solution.
He treated me fairly and even after the deal was made, he spent lots of time with me showing me how to operate and use my 107555E. I know I would have been in a hurry to get out of there and on with my weekend, but Trevor seemed indifferent by the fact that it was Saturday.
In my experience, people are far too eager to complain when they feel as though they have been mistreated, and way to hesitant to point out an occurrence of exceptional service, so I wanted to take this opportunity to let you all know, and Trevor as well, that the efforts didn't go unnoticed and are thoroughly appreciated! I'll look forward to doing business with Hotsy for many years to come!
Ryan Young
Chesterfield County has been buying bus wash soap, degreaser and windshield washer fluid from Hotsy for the last three years. They also service all of our outside vacuum cleaners and pressure washers. They have been outstanding with their customer service. We had a problem with mildew on the inside of our buses and they got us the correct cleaner to help get the buses clean on the inside. We are looking forward to continuing working with Hotsy.
Kenny L Crew
Department of General Services, Chesterfield, VA
I would like to take this opportunity to express my sincere appreciation for the services provided by Fork Lift Specialties. The Fork Lift specialties team, including owners, salespeople, and technicians conduct themselves with honesty and integrity. The Fork Lift service department is quick to respond to our Hotsy repair needs. Equipment downtime is kept to a minimum because of Fork Lift Specialties efforts. We look forward to working with Fork Lift Specialties as both our businesses continue to grow, diversify and expand for years to come.
Larry Oliver
ConAgra Foods
What I have come to realize is that customer service is what Fork Lift Specialties is all about. For example, this winter, while trying to get our equipment ready for a very early spring, we found ourselves in a pinch. Even though it was their peak repair season too, Sam Rodriguez helped us over a weekend so we could keep washing our equipment. Customer service goes a long way in my book and when you have great customer service, both parties win!
Frank Salcido
Salcido Farms
We are very satisfied with the professional services that are provided by DSG. We have bought several power washers in the past and plan on buying more in the future. The service that is provided is always fast and reliable. DSG always takes care of any needs that we have.
Johnny Williams
Kauffman Stadium
I have been dealing with Hotsy Wy-Mont for the past 9 years. I have always gotten prompt, courteous service, whether it is calling for parts, supplies, or repairs. Bethann is always helpful and informative. The repairman keeps me informed about needed repairs to keep our Hotsy up and running. We enjoy doing business with them.
Sherry Hofman
City of Bozeman
I have been doing business Central Cleaning in Saginaw for the past nine years. No other company that I have dealt with comes close to the quality of service, salesmanship and customer service I receive there. I never have to wait for service on my equipment. If it can be fixed, they will do it right on the spot while I wait. They have helped my business become what it is today.
Gary Jones
G & L High Pressure Washing
Tony Sousa
Lone Star Foodservice, Ltd.
Charles England
Capitol Land and Livestock
The customer service from Central Cleaning Systems is unmatched. In the fast paced world of the car dealership, when inevitable problems happen, we count on CCS for quick and accurate resolutions. In the past 8 years, they've never let us down. According to our 25 year veteran detailer, "Without question, best power washer I've ever used. Smooth, quiet and powerful." We're in process of expanding the Detail Department and because of the reliability we've experienced with Hotsy, there's no question about what brand of power washer we'll be purchasing.
Kyle O'Neil
Garber Buick Service Manager
Our staff at the Sac County Road Dept. has been loyal to the Hotsy brand of Power Washers for many years, with the recent purchase of 3 washers in 2015. These machines have been very dependable and the repair service provided by our Local Dealer has been dependable, timely and knowledgeable. We will continue to make purchases from Hotsy and enjoy the friendly atmosphere and professionalism the company has provided.
Mike Riedell
Sac County Engineer
In August we purchased a pair of all-electric hot water Hotsy pressure washers from Hotsy Equipment Co. in Williston, North Dakota for cleaning our service trucks. Our particular needs were considered during the planning process and the washers were seamlessly integrated into our wash bay. The equipment provided was exactly what we desired and any aftermarket support needed has been prompt and dependable.
Todd Melland
Mountrail-Williams Electric Cooperative
I deal with over 50 technicians utilizing three wash bays and three pressure washers in our shop. One thing I am confident in is the reliability with sales and services I receive from Hotsy and Matt Martin. We run 3 separate shifts that work no less than 120 hours a week and puts constant use on our washing and cleaning equipment. There are a lot of times equipment is broken or supplies are ran low and I can count on Matt to deliver me a barrel of soap, replacement equipment or line up service in a timely manner. Matt has brought me new ideas and upgrades to my machines and processes that help me and our company run more efficiently and smoothly.
Charles Tokach
Butler Machinery Company
I would like to say what a pleasure it has been working with the Hotsy Wy-Mont staff. We own a Hotsy Hot Water Pressure Washer that we purchased from Hotsy Wy-Mont. This product, combined with great sales and service from the Hotsy Wy-Mont team, are the best on the market today. If you are looking for great products and outstanding customer service, I would recommend Hotsy Wy-Mont as your one-stop shop for pressure washers and heaters. You will not be disappointed.
Nick Lowen
Wild Horse Seeds
Over the last several years I have come to rely on Truckers' Supply Co. in Meridian, MS as my local source for all my industrial cleaning needs. Whether I need to buy new equipment or service on my old equipment, Truckers' Supply has been there for me every step of the way with the parts, service and expert advice that I need. I have also been a Hotsy detergent customer for years, and have benefited from their consistent and high-quality products. I would recommend Truckers' Supply Co. and Hotsy products to anyone who could benefit from dealing with an honest, family owned business that delivers first class products and services.
David Wells
SRT Oilfield Services
I've been dealing with Hotsy Waterblast for over 15 years and they've always been excellent! I've came to know the staff and they've always opened their doors for me 24/7. I would never go to another outfit, never! I can't say enough good things about Hotsy Waterblast. There are not very many people who make themselves as available and are willing to solve the problem. Anyone else would have some pretty big shoes to fill.
Randy
Alliance Daylighters 2003
In the type of work that we do, many times our customers require us to finish their projects within a very short timeframe. Many times this puts us in a position where we cannot afford an equipment breakdown or long repair times. Hotsy—Central Cleaning Systems has been a partner with us for several years, always maintaining our equipment so it operates with the least amount of downtime and when we do have issues, because things do wear out, Hotsy—Central Cleaning Systems has always taken care of us in a timely manner. I would recommend their services to any of our customers or other vendors that we work with!
Kelly Bellenbaum
Kelly Industrial
I would like to thank you for the excellent customer service and the quality of Hotsy equipment you provide for the Enterprise locations in which I manage. Royce Industries has received a very high rating as a preferred vendor. We feel that Enterprise truly comes first to your company. That shines through with the promptness, level of service, sales, and follow-up we receive. We hope to continue this partnership for many years to come.
David Wilson
Enterprise Holdings, Inc.
My employer is a customer of Hotsy Cleaning Equipment here in Memphis, and has been for the better part of three years now. Evan and his staff have been wonderful to us in that time. We have called on them many times for service, both in the field and at their location, and they have given us prompt attention and great service. We have also bought several pressure washing units from them, and they have treated us more than fair in the pricing of these units.
Beverly Tubbs
Lehman-Roberts Company
I would highly recommend Hotsy of Virginia to everyone. The staff is very knowledgeable and will answer your questions about their products. Service is quick and easy. Delivery the next day on in-stock products. David and Jason go out of their way to make the customer happy every time.
Brad Longworth
Total Clean
I wanted to take a minute to say "Thank You" to all that helped me during the pursuit of the Division 16 Southwestern Maintenance Yard Facility. This project required a tremendous amount of effort during the preparation of the projects submission to METRO. I couldn't have done it without your help! Your hard work was greatly appreciated, and I look forward to working on the next opportunity together.
Kasey Lemke
The Walsh Group
I am writing to commend the service experience that I receive from Chenoweth Distributing d.b.a. Hotsy WyMont. In the time that I have used their product here, I have never wanted for faster repair service, products, or cleaning solution ideas. Their repair service is always very prompt, their soap and products very good, and help or assistance is only a phone call away. When I call needing hose, soap, or other product, I am always greeted professionally and courteously. They have a nice array of wands, tips, and repair parts in stock, ready to go to work. They have helped me implement ideas to keep costs down and lengthen the life of my machine. They have even delivered drums of soap when I have been unable to pick them up. Again, many thanks and great job.
John Swoope
NorthWestern Energy
Just a short note to let you know that we at the Smoky Lake County are very pleased to be able to conduct business with Hotsy Waterblast. Whenever we have an issue with one of our units, your company is very helpful to us. Whether it be parts or service, our issues are always resolved in a timely manner. We currently have 4 units, 2 mobile and 2 permanent units in our shop, and I am pleased to say that they have served us very good. Your staff is always helpful, they are very informative if it is just some info we need or if we require someone to come out and repair our units. You seem to always have stock for any parts that we require so downtime is kept to a minimum.
David Kully
Smoky Lake County
Highly recommend working with Hotsy Waterblast's dedicated and ambitious staff on any project, from the supply of the best pressure washers on the market to full-on custom design/build projects. We recently had the privilege of working with Walter and the Hotsy Waterblast team on a challenging project which involved a key and critical piece of equipment for our operations known as a wash-car or self-contained and fully enclosed wash-trailer complete with air compressor, generator, heater, water tank, pressure washer, hose reels and storage racks. Not only did the team from Hotsy take on this project, but they also met with our field users to see our application first hand. In the end, the product they produced and delivered not only exceeded our expectations for function and quality, but also for safety and simplicity.
Craig Gramlich
Keller Canada
As the Acquisition Purchasing Analyst at GM Powertrain's Saginaw Metal Castings Operation since February 2009, I have contacted Wurtzel Equipment Company, Inc. many times for parts and service of our pressure washer unit.
In my many dealings with our local Hotsy of Mid-Michigan business, I have spoken to Matt, Dawn, Ed and other technicians and have ALWAYS been completely satisfied with their professionalism and knowledge of the products they provide.
When emailing requests for quotes and/or service, I receive a return call or email promptly with all the information that I requested. Orders for parts are delivered promptly, and even sometimes hand delivered by Matt himself at which time he always inquires if we are having any issues or if there is anything else he can do.
Just recently I contacted Matt regarding an increase in usage of some repair kits for a nozzle. We discussed possible issues and I requested instruction material that I could share with my co-workers to see if that made an improvement in our issue. If not, then Matt offered to come out to our location and work with/observe our operators to see if he could determine any issues!
We have never had an issue not resolved by this business and I would whole heartedly recommend this business for parts and service to anyone. Hotsy of Mid-Michigan has always taken care of us!
Cathy Thayer
APA Pattern Shop
When I called Dustin, at Columbia Basin Hotsy, I was looking for not only a new pressure washer pump, but one that had the correct mounting bracket for my pressure washer engine. When I called, he was right in the middle of helping another customer, but talked to me for a couple of minutes and promised to call me back when finished, which he did promptly. He helped me figure out what pumps had the correct mounting bracket, what was best for my needs, and even got me one that was on a special sale for only another week. In addition, he offered to bring out a pressure washer and turbo nozzle out the very next day for demonstration, as well as an extremely useful pressure washing wand/lance, that can be adjusted to bend almost 180 degrees. I ended up buying a new pump, turbo nozzle, lance, and an additional pressure washer for my employee to use.
I have never experienced the level of customer service that Dustin provided to me, and will continue to be one of his loyal customers. Of which, I am sure he has many, due to the level of customer service, and respect that he provided, his availability and willingness to help. All of the products that he sold me have not merely met, but have exceeded my expectations, and have outperformed my previous unit's pump, and all of its accessories. I feel as though I was treated extremely well by Dustin, and his co-workers at C.B. Hotsy, and would recommend him and Hotsy's products to anyone.
Daniel Kidwell
Kidwell Enterprises, Inc.