Buy Hotsy Detergent in Bulk and Save
Save Time, Money and Labor!
Hotsy detergents are an economical investment designed to save not only time, but money as well. Why? Because Hotsy detergents are super concentrated…a little goes a long way.
Increase Efficiency with Hotsy's Bulk Pak Program
You can save even more by choosing our convenient Bulk Pak delivery option. Buying Hotsy detergents in a Bulk Pak is the most efficient means of detergent use if you are using your pressure washer to clean often. Your local Hotsy dealer will deliver and install the Bulk Pak tote and plumb it directly to your pressure washer.
Benefits of the Bulk Pak Program: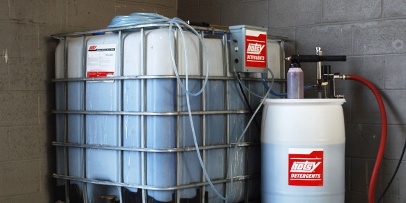 Alleviate Detergent Spills
With your detergent container properly plumbed to your pressure washer, you can eliminate the potential for risk of accidental detergent spills in your facility.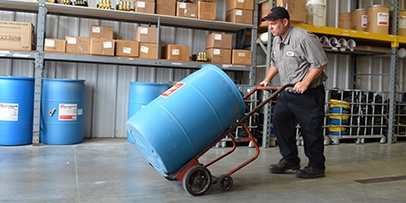 Always Carry Sufficient Supply
Through easy monitoring, your local Hotsy dealer can work with you to ensure you never run out of detergent, especially when you need it the most.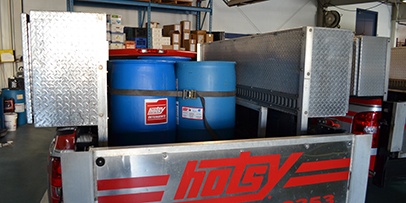 Eliminate Storage & Disposal Problems
With our convenient Bulk Pak systems, you no longer need to find storage in your facility to house containers, and you won't need to worry about disposing of old containers.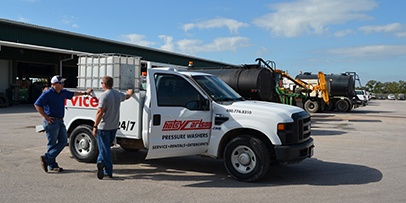 Convenient Delivery Programs
Simply set up a schedule that meets your needs, and your local Hotsy dealer will ensure that you receive detergent so that you never run out.
Start Buying Detergent in Bulk
Find your local Hotsy dealer to discuss your Bulk Pak detergent needs, and be on your way to bigger detergent savings and more efficient cleaning!