Hot Water Pressure Washers
When it comes to heavy-duty cleaning tasks, a hot water pressure washer is your ultimate ally. Beyond its high-pressure cleansing capabilities, the infusion of heat into the equation introduces a realm of benefits that redefine the concept of efficient cleaning.
Why Choose a Hotsy Hot Water Pressure Washer?
Hotsy is the #1 name for hot water pressure washers and industrial power washers. In fact, Hotsy's name originated from "Hot Systems".
Determining which pressure washer is right for you can be confusing if you're new to the industry. But there's no job too dirty for Hotsy. We can help you choose the perfect hot water industrial power washer and accessories for your business.
You'll want to make sure you choose a hot water pressure washer or industrial power washer if the surface you are cleaning contains any type of grease, grime or oil. Just like doing your dishes, cold water only moves oil around, but doesn't clean it away. Hotsy's industrial hot water pressure washers are heated with fuel oil, diesel, natural gas or propane, and are designed to blast away tough grease & grime.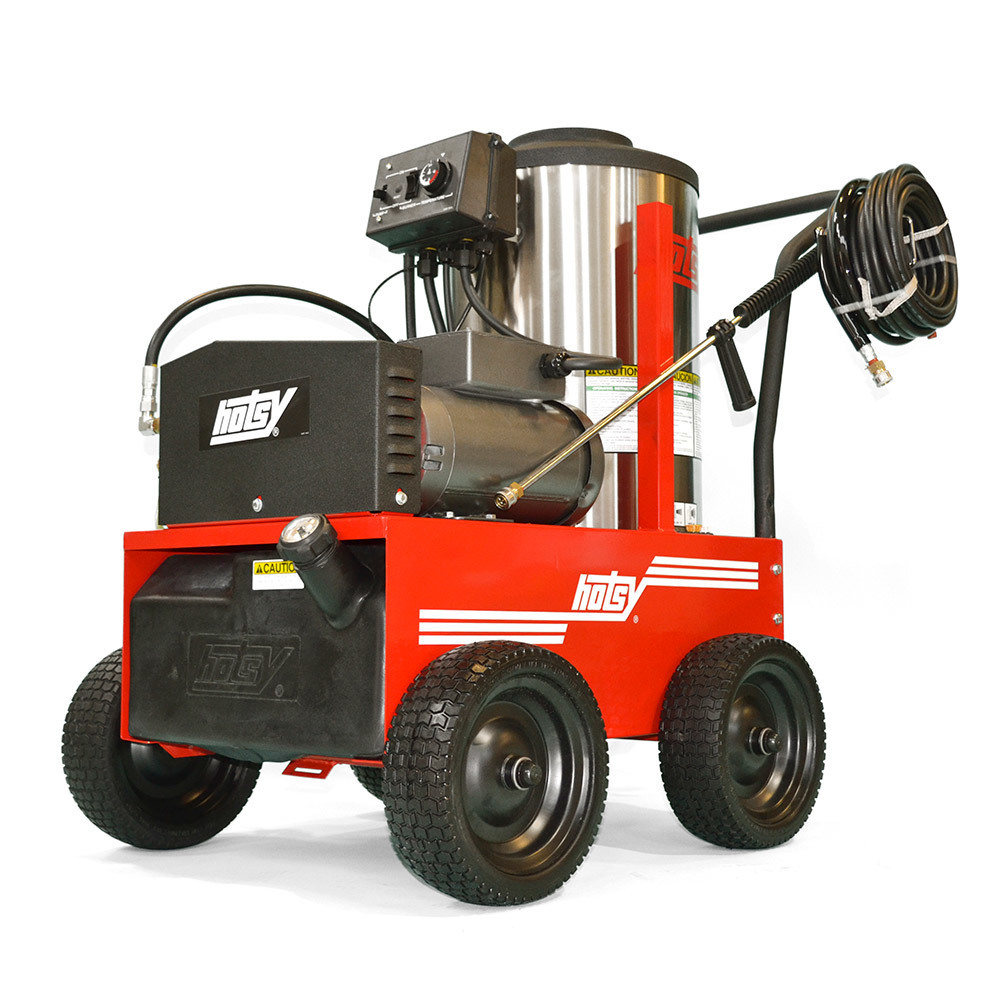 Select a Hot Water Pressure Washer Category
Discover electric-powered options for eco-conscious efficiency, gas/diesel-powered models for unmatched portability, and hot water generators for ultimate versatility. Click through to explore each category and find the perfect solution tailored to your unique cleaning needs.
Industries That Clean With Hotsy Pressure Washers
From farms to construction sites, Hotsy hot water pressure washers have become the trusted companion of numerous industries, workers, and companies throughout North America. The reasons for this widespread preference are clear. Join the ranks of satisfied customers who have unlocked the power of Hotsy pressure washers for their cleaning needs.
Let us help you find the right hot water pressure washer.
Know that you need a pressure washer but you're unsure where to start? Let us help! Contact us today and a local, knowledgable Hotsy pressure washer dealer will answer all of your questions to help you make an informed decision.