Hotsy Pressure Washer Pumps are Engineered for Durability & Performance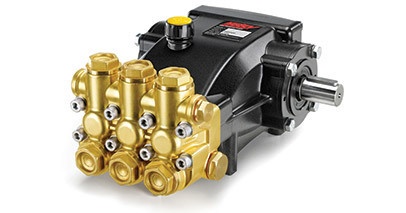 The Heart of Every Hotsy Pressure Washer - The Hotsy Pump
Central to every Hotsy pressure washer lies the heart of the machine, the Hotsy high-pressure pump. This pressure washer pump is highly efficient with a history of engineering excellence.
Hotsy has been manufacturing our own pumps since 1984. Over the years, design changes have been implemented to improve the efficiency of the pressure washer pumps, making the Hotsy pump one of the most efficient and durable pumps on the market. Whether you're considering purchase of your first Hotsy cleaning equipment or a pressure washer pump replacement, you can count on our excellent service and reliability to keep things running.
Hotsy Pumps featuring NESTechnology™
Now, with the latest innovation of NESTechnology™, Hotsy outshines other pressure washer pump brands with extended service life. Hotsy pumps use the latest innovation to seal technology - NESTechnology™. It stands for Nested Seal Technology, where the pump actually "nests" the seals of the pump's high-pressure packing assembly in place, supporting the side walls, and resulting in 3 times the seal life over similar pumps in the industry.
Benefits of using our pressure washer pumps for Hotsy cleaning equipment:
Four frame sizes: one duplex, and three triplex sizes - small, medium, large
Externally accessible check valves
Two inlet and discharge ports facilitate system installation
Anodized aluminum crankcase with cooling fins for heat dissipation
Polished ceramic plungers reduce seal wear
Oversized crankshaft and connecting rods
Heavy-duty roller bearings or heavy-duty tapered roller bearings
Internally-ported, self-lubricating seals
Pressure washer pump replacements available for pulley, direct or gear-reducer drive
7-year warranty on the oil-end of the pump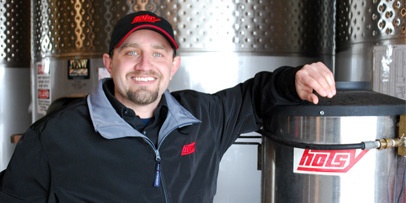 Contact your local Hotsy Dealer for more information.
Your Hotsy dealer has access to Hotsy pressure washer pump replacements, seal kits and related parts. Contact them today for your high-pressure pump needs.