Pressure Washer Soap & Detergents
Discover the Power of Hotsy Soap
If you're tired of spending valuable time cleaning with your pressure washer only to be left with unsatisfactory results, the issue could be the soap* you're using. Regular pressure washer soaps may not have the necessary components to cut through stubborn grime and road film. Luckily, Hotsy has a complete line of specially-formulated pressure washer soap to work with both hot and cold-water pressure washers. Using high-quality pressure washer soap not only makes your cleaning more efficient, but it also extends the lifespan of your equipment.
Many of our soaps contain advanced-formula Hotsy Continuous Clean (HCC) additives. This additive works to prevent hard water and soap build-up in your equipment. HCC also contains rust and corrosion inhibitors to protect the metal surfaces being washed.
Learn more about Hotsy's lineup of pressure washer soaps below, and be sure to visit your local Hotsy dealer to start saving time and money today.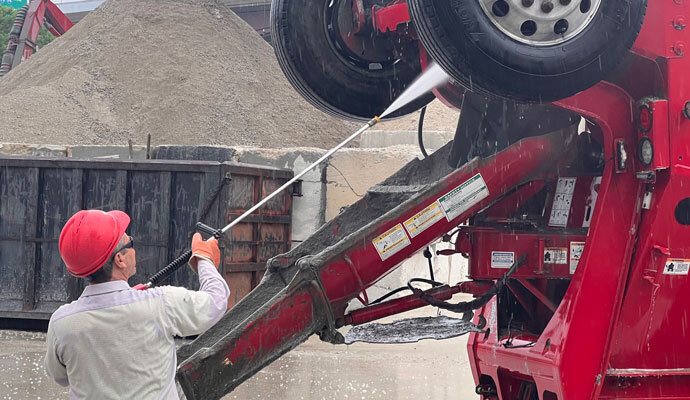 Find the Right Soap for Your Pressure Washer
Need a Reason to Start Using Hotsy Soap? We'll Give You 6!
For all types of pressure washers, the preferred choice is Hotsy soap. Why? Because Hotsy soap is formulated by experienced chemists who have a thorough understanding of pressure washer systems, as well as cleaning applications. Here are more important reasons why you should choose Hotsy soap: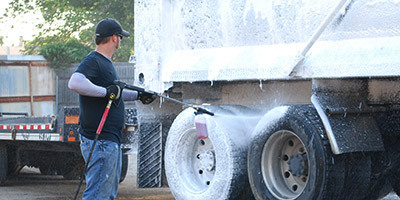 1. Provides the Most Effective Cleaning
Unlike so-called "economy" products, Hotsy soap is designed specifically for high-pressure washers, high-temperature cleaning. Their effectiveness actually improves as temperatures increase! Inferior soap begins to decompose under high temperature and pressure. The resultant precipitants form deposits that are bad news for the equipment you're cleaning as well as the pressure washer or parts washer itself.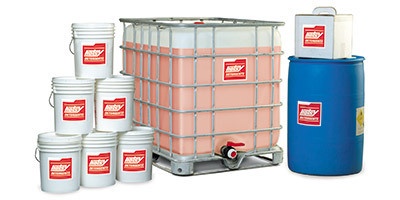 2. Economical Operation
Hotsy soap is super concentrated. They're designed to blend with water in ratios up to 128 parts of water to 1 part of detergent. Compare that to economy brands and you'll see why Hotsy soap goes a long, long way, and keeps your operating costs low.
Hotsy also gives you a choice of economical ways to buy soap, from 5-gallon pails to 55-gallon drums to Bulk Paks that provide up to 200 gallons of on-site storage.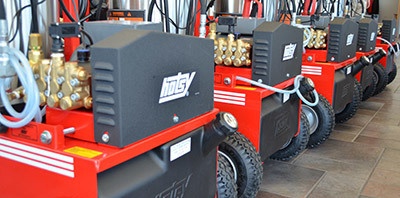 3. Preserves your Equipment Investment
Using inferior "economy" soap can ultimately cost you plenty in pressure washer and parts washer maintenance and replacement. That's because these products allow lime and soap to build up inside of system components and pipes in hard-water environments. The result is reduced performance, higher maintenance costs, and shorter equipment life.
Most Hotsy soaps contain exclusive Hotsy Continuous Clean (HCC) additives, which help prevent lime and soap buildup. In addition, they are fortified with corrosion inhibitors and de-scalers that not only help protect the internal parts of your equipment, but also help protect metal surfaces of the equipment you wash.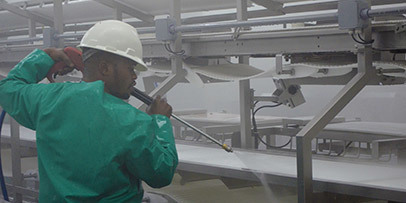 4. Environmentally Friendly
You can use Hotsy soaps with complete confidence. They're safe for your equipment, safe around personnel, and they have no unpleasant odors. OSHA Material Safety Data Sheets are available for all Hotsy soap.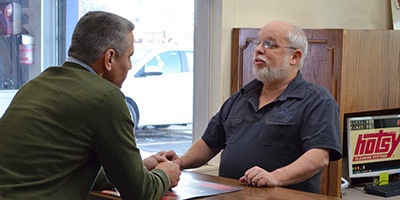 5. Expert Service & Support
Your Hotsy dealer is a cleaning-system specialist who takes a total-solution approach to your cleaning task. That means selecting the right soap to match both your equipment and your application to give you the best cleaning solution at the lowest possible cost. Your local dealer is highly motivated to get – and keep – your business. That means giving you superior cleaning results.
To help achieve those results, your local representative is backed by Hotsy's detergent chemists. They're always available to assist in tough cleaning applications and to advise on the proper soap selection.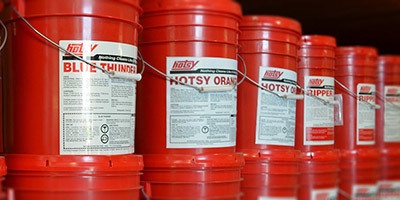 6. Wide Selection
Hotsy soaps are designed with specific cleaning applications in mind. Through our wide array of formulations to choose from, you're sure to find one designed to tackle your specific cleaning task with the least amount of time and effort, and at the lowest cost. They contain water softening and wetting agents for fast action in virtually any water condition. And they work well in both hot and cold water.
Buy Pressure Washer Soap in Bulk – Save Time, Money and Labor!
Hotsy soap is an economical investment designed to save not only time, but money as well. Why? Because Hotsy soaps are super concentrated – a little goes a long way! Save even more money and time by choosing our convenient Bulk Pak delivery option. Your local Hotsy dealer will deliver and install the Bulk Pak tote, and they can plumb it directly to your pressure washer.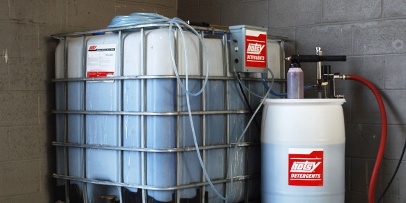 Alleviate Spills
With your soap container properly plumbed to your pressure washer, you can eliminate the potential for risk of accidental spills in your facility.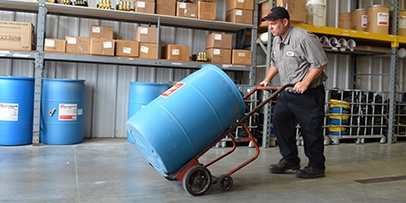 Always Carry Sufficient Supply
Through easy monitoring, your local Hotsy dealer can work with you to ensure you never run out of soap, especially when you need it the most.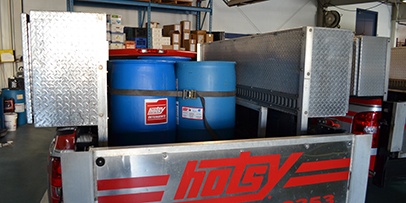 Eliminate Storage & Disposal Problems
With our convenient Bulk Pak systems, you no longer need to find storage in your facility to house containers, and you won't need to worry about disposing of old containers.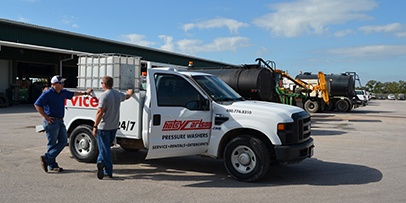 Convenient Delivery Programs
Simply set up a schedule that meets your needs, and your local Hotsy dealer will ensure that you receive soap so that you never run out.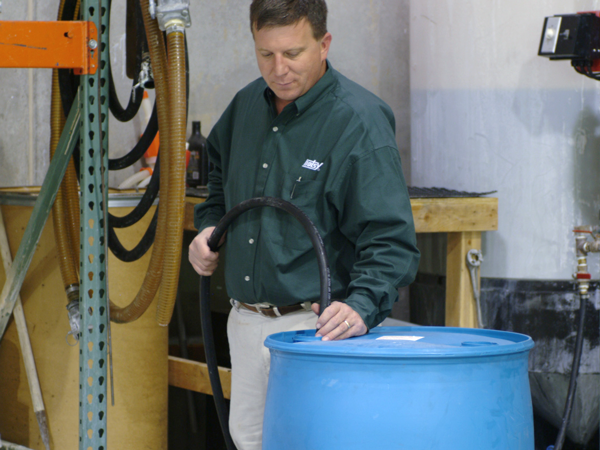 Download Detergent Statements and Safety Data Sheets
Stay safe and know your Hotsy soap. Safety Data Sheets (SDS) and Right To Know (RTK) documents are available online for your reference, and we make it easy for you to reach out to us if you can't find what you're looking for.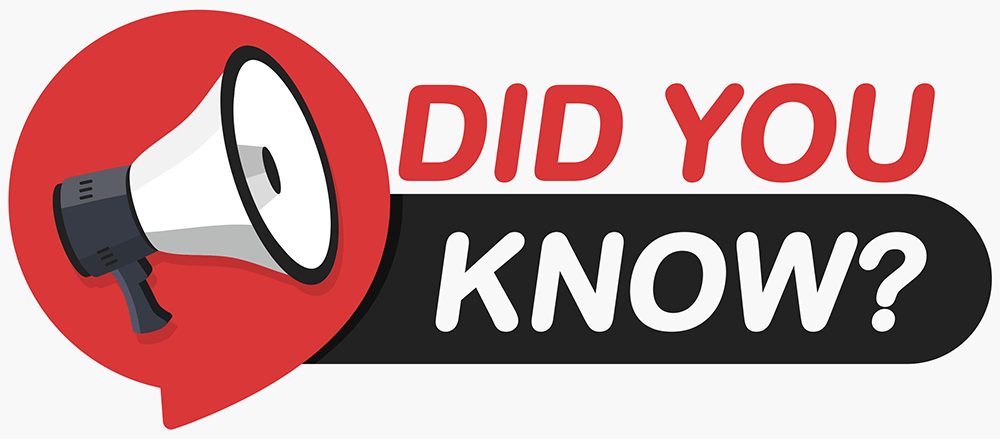 *What's the difference between soap and detergent?
You might hear the terms "soap" and "detergent" used interchangeably. Well, which is correct? Detergent actually refers to the cleaning compounds derived from the saponification of fats. That's a technical way of saying that it's the correct term. However, more people in the cleaning industry refer to this type of product as pressure washer soap, and therefore that's how we refer to it. When it's all said and done, Hotsy soap (or detergent) is a helpful component to take your cleaning to the next level.
Find Your Local Hotsy Dealer for Pressure Washer Soap