Cleaning your Construction Equipment is Easy with Hotsy Pressure Washers
Built Tough, It's What the Pros Use.
Construction Equipment owners spend a ton of money on heavy equipment, and if you don't care for it properly, you could be looking at costly repairs.
Since dirt, gravel and sand are part of your world, it's important to clean equipment regularly. Not only because of company pride, but because you're able to uncover problems such as leaks before they take you down.
Hotsy can help. We understand the investment you've made, and the need to have a return on your investment. Thousands of contractors, superintendents, and owners have turned to Hotsy pressure washers to keep scrapers, dozers, tractor trailers, dump trucks - even their pickups clean.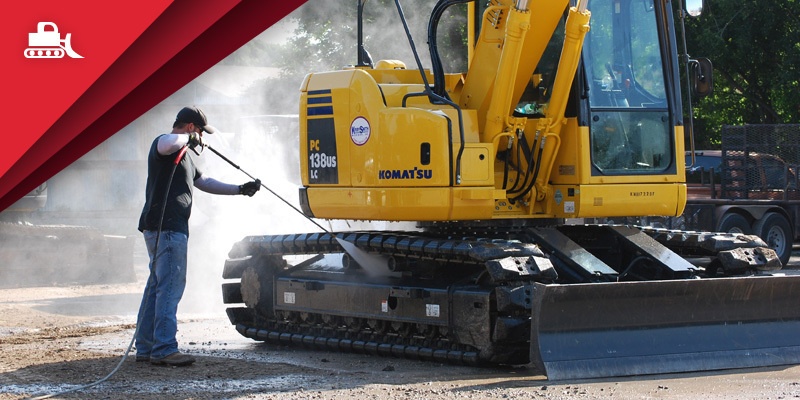 Hotsy Dealers Know What it Takes
Whether you need a portable pressure washer, a stationary machine or a trailer mounted pressure washer, your local dealer can recommend a model ideal for your needs. With over 100 models of pressure washers, Hotsy has a solution for cleaning all types of heavy equipment. Plus, you have the added benefit of a cleaning expert nearby with application experience - your local Hotsy dealer. Contact Hotsy now to see how effective our pressure washers can be – we'll bring one to your job site so you can see a demonstration used on your own equipment.