Clean Industrial Equipment Faster and More Efficiently with a Hotsy Pressure Washer
Hotsy Pressure Washers are Important Tools for Any Manufacturing Facility
Manufacturers cannot afford costly downtime due to equipment problems, so keeping industrial equipment clean is a vital process to an effective workflow. Hotsy pressure washers provide an effective cleaning tool to the manufacturing industry. A Hotsy pressure washer will pay for itself in no time by removing dirt, grime and debris from equipment before major problems occur.
Safety is Key for Workers and Their Environment
Not only are Hotsy pressure washers used on manufacturing equipment, industries use them for maintenance as well. Keeping production floors and loading docks clean will reduce your liability for slip and falls and workers' compensation claims.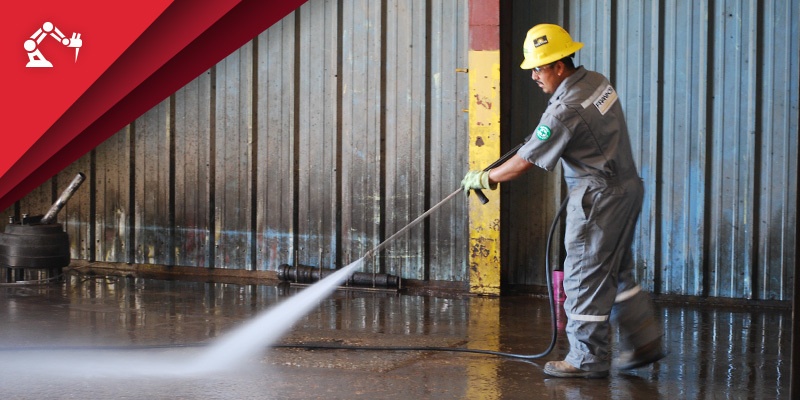 Hotsy Offers Over 100 Pressure Washer Models
Hotsy has a model ideal for just about any application. A Hotsy pressure washer can be installed as a stationary unit to become part of your manufacturing process. Or if you need a mobile washing option to clean existing machinery, you'll find many options that are ideal for indoor applications.
Contact your local Hotsy dealer to learn more about Hotsy pressure washers. Many of our dealers have been with us for over 20 years and have extensive knowledge when it comes to providing cleaning solutions. Industrial cleaning doesn't have to be a challenge. Ask about our free on-site demonstration to see a Hotsy in action, and you too will learn why Nothing Cleans Like a Hotsy!
Recommended Pressure Washer Soap for Manufacturing