Hotsy is the Go-To Pressure Washer for the Transportation Industry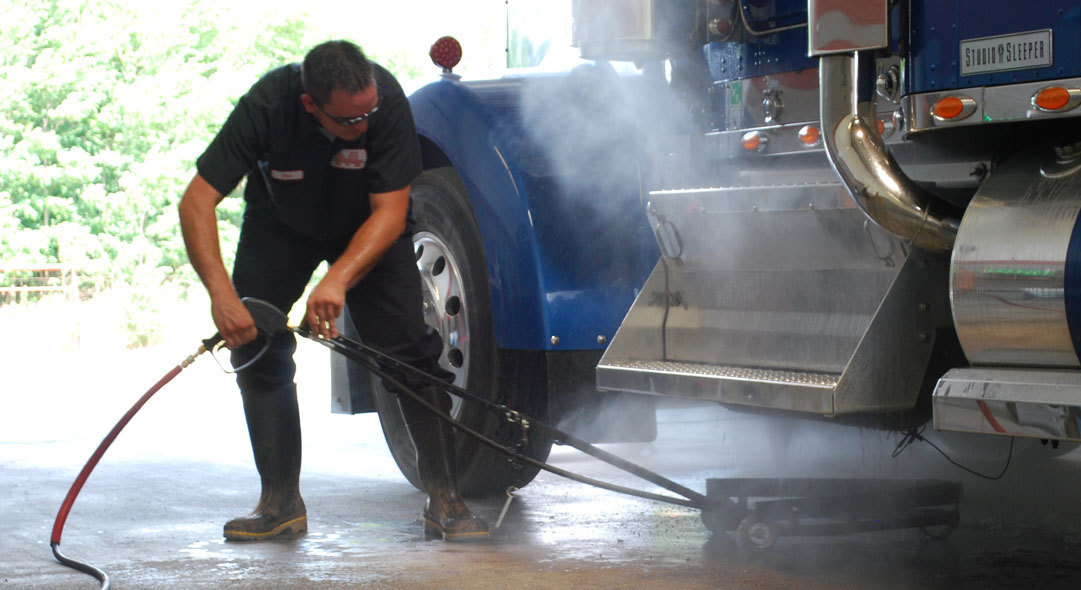 No matter how you move – through the air, on land or by water – it's important to keep your equipment clean.
A clean vehicle has a longer life. Dirt and grime hide potential maintenance troubles that can leave you with costly downtime. Plus, a clean vehicle sends an important message with a professional appearance. Image is important, and no owner wants his or her trucks, freighters, planes, buses, rail cars, or delivery trucks to be a billboard for grime.
Truck and transport cleaning is simple when you have the right washing equipment. Hotsy hot water pressure washers do a number on diesel smoke and road film, plus help protect your fleet from salt and chemicals used during the winter months. Used with specialized Hotsy detergents designed for aircraft or trucking, you've got a one-two punch to compete with the grime.
Hotsy's 150+ models offer solutions for any size operation and cleaning job. If you operate a wash bay to clean your vehicles, a stationary pressure washer can be positioned out of site and piped into existing natural gas lines to save on fuel costs. These types of pressure washer systems allow for multiple users at the same time.
Hotsy Pros Working in Aviation, Road, Railway or Water Transport:
• Airlines / Air Freight
• School Bus Fleets
• Shipping
• Public Transit Systems
• Car Rental Companies
• Railcars
• Ferries
• Taxi Fleets
• Car Dealerships
• Delivery Vans
Hotsy's Most Popular Pressure Washers for the Transportation Industry
Recommended Pressure Washer Soap for Transportation
Contact Your Local Hotsy Dealer!
No matter what or how you're moving, we can clean your means of transport.
Contact your Hotsy dealer and see for yourself how Hotsy goes the extra mile!