Trust Hotsy...it's the First Choice for High-Pressure Cleaning in the Transportation Industry
Truck Wash Cleaning Systems - Yep, We Can Do That!
Trucking company professionals, in fact all those in the transportation industry, like to maintain a professional appearance by keeping their fleets clean. Image is important, and no owner wants his or her trucks, freighters, buses, rail cars, or delivery trucks to be a billboard for grime.
Truck and transport cleaning is simple when you have the right truck wash equipment. Hotsy hot water pressure washers do a number on diesel smoke and road film, plus help protect your fleet from salt and chemicals used during the winter months. Used with specialized Hotsy detergents designed for aircraft or trucking, you've got a one-two punch to compete with the grime.
If you operate a wash bay to clean your trucks, a stationary until can be positioned out of site and piped into existing natural gas lines to save on fuel costs. These types of pressure washer systems allow for multiple users at the same time.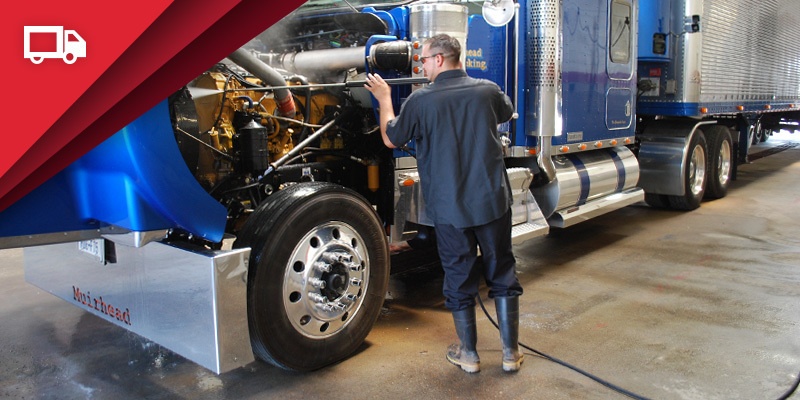 Transportation Industries That Use Hotsy:
Airlines / Air Freight
School Bus Fleets
Shipping
Public Transit Systems
Car Rental Companies
Railcars
Ferries
Taxi Fleets
Car Dealerships
Delivery Vans
No matter what you're moving, we can help clean your means of transport. We have over 100 models of pressure washers...to find the perfect fit, contact your Hotsy dealer.